Presents
RUBISS Multi BIG/RUG Ch Asleda Femme Fatale
Sire: Aust/Can Ch Terrapin's Winner Takes All (Imp Can)
Dam: Aust/Can Ch Terrapin's She's All That N More (Imp Can)
Whelped: 17/04/2006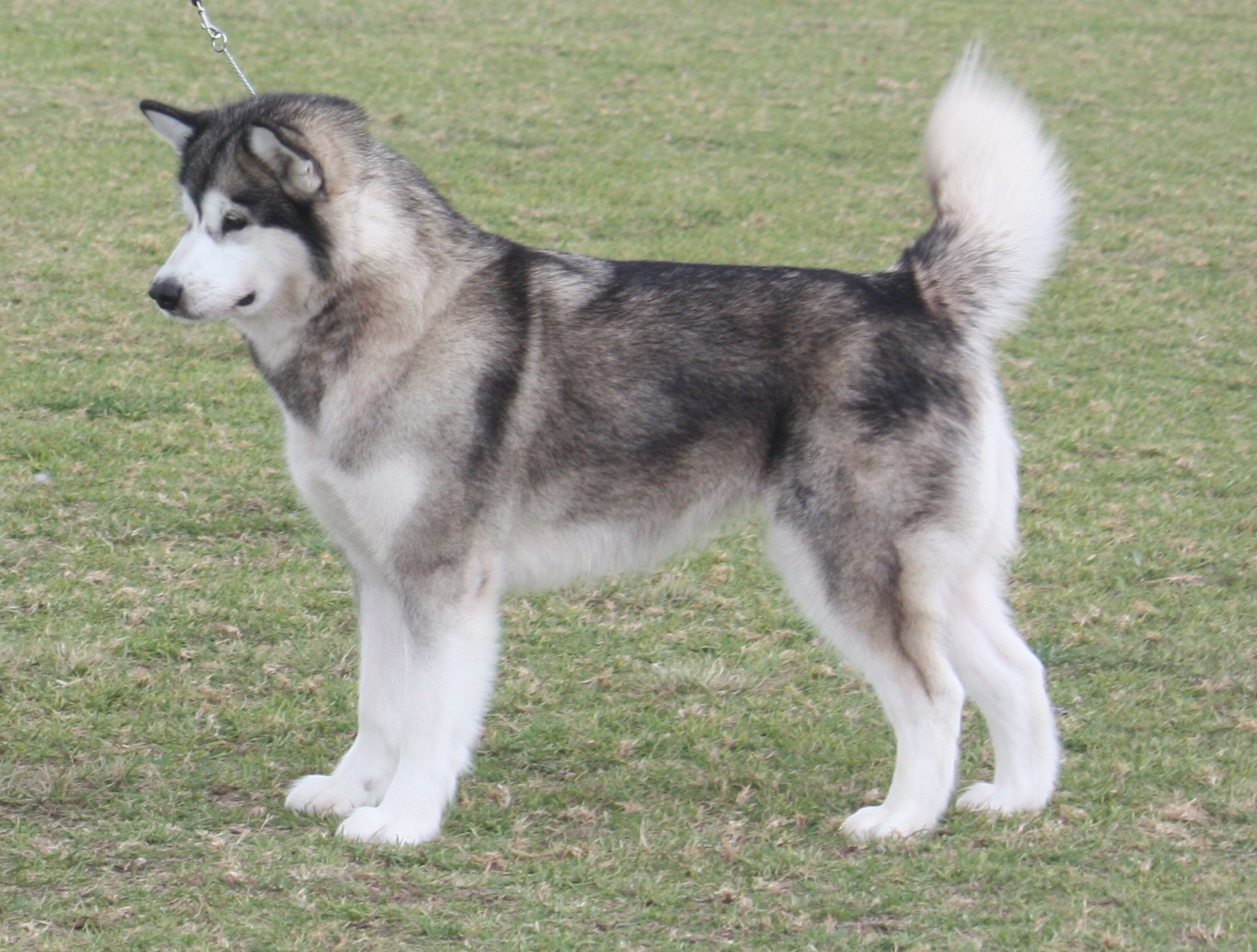 Tilly is our Fame & Ace girl. At her second show Tilly was awarded Best Baby Puppy in Group. Tilly shows great promise, with beautiful, correct movement with great reach and drive, dark eyes, correct coat, good bones and like her parents a beautiful temperament.

Tilly comes back in force,winning Bitch Challenge at 7 of her nine shows, Best of Breed over her father and other tough competition, winning 3 consecutive Junior in Groups and 1 Junior in Show in one weekend.

Tilly has taken the show ring by storm, consistently winning Bitch Challenges, Best of Breeds and RU Best of Breeds, in full line ups and very strong competition in both dogs and bitches.
Tilly attains her Australian Championship in just 9 weeks, still in the Junior Class, winning Bitch Challenge and Runner Up Best of Breed to her father Ace taking BOB at Liverpool & District Kennel Club under Judge Mr R. Toslon from Ireland.
Tilly will be bred in 2010, check our Future Litters Page for updates.
Pedigree

Parents
GrandParents
GreatGrandParents
SIRE

Aust/Can Ch Terrapin's Winner Takes All (Imp Can)

Am/Can Ch Pokerflats The Pretender

Am Ch Vuelta Toros By WildWind TNT
Pokerflats Catch The Wave
Am/Can Ch Terrapins It's A Long Strange Trip
Am/Can Aust Gr Ch Terrapin's Caught N T' Crossfire
Am/Can Ch Pokerflats Terrapin's In Vogue

DAM

Aust/Can Ch Terrapin's She's All That (Imp Can)

Am/Can Ch Terrapin's Livin On The Edge
Am Ch StormKloud's Fortune O'Kasaan
Am/Can Ch Byeyo's Champagne 'N Ice C.D.
Am/Can Ch Pokerflat Terrapin's In Vogue
Am Ch Vuelta Toros By Wildwind TNT
Pokerflats Northern Exposure
Recent Results
31 May 2009 Till wins Top Alaskan Malamute Bitch and Overall Winner of the 2008/2009 Alaskan Malamute Club of NSW Inc Pointscore. You go girl !!
16-May-09 Reserve Bitch Challenge
Ladies Kennel Association [CH] (Judge was Mrs L. Ryan (NSW))
1-May-09 Best of Breed
Hawkesbury District Ag Association [CH] (Judge was Mr C. Fynmore (NSW))
25-Apr-09 Bitch Challenge & Runner Up Best of Breed
County of Cumberland Kennel Ass Inc [CH] (Judge was Mr A. Lim Jnr (SA))
12-Apr-09 Reserve Bitch Challenge
Royal Sydney Show [CH] (Judge was Mr E. Tan-Hietalahti (Finland))
7-Mar-09 Reserve Bitch Challenge
Blacktown Kennel Club [CH] (Judge was Mrs C. Butler (NSW))
1-Mar-09 Bitch Challenge
Bulli Kennel Club [CH] (Judge was Mr A. Burt (Vic))
22-Feb-09 Bitch Challenge & Runner Best of Breed
Hawkesbury Kennel Club [CH] (Judge was Mrs E. Gunter (NSW))
8-Feb-09 Best of Breed
Sydney Kennel Club [CH] (Judge was Miss S. Rose (NSW))
26-Jan-09 Bitch Challenge & Runner Up Best Of Breed
Dogs NSW Australia Day Championship Show [CH] (Judge was Mr J. Sherri (QLD))
14-Dec-08 Bitch Challenge & Runner Best of Breed
Parramatta & Districts All Breeds Kennel [CH] (Judge was Miss E. Davies (NSW))
29-Nov-08 Best of Breed
Hills District Kennel & Training Club In [CH] (Judge was Mrs L. Neimann (S.A,))
22-Nov-08 Bitch Challenge & Runner Up Best of Breed
Dogs NSW Spring Fair [CH] (Judge was Ms T. Yamada (Japan))
21-Nov-08 Bitch Challenge & Runner Up Best of Breed
Dogs NSW Spring Fair [CH] (Judge was Mrs Clarke Coxal (UK))
11-Oct-08 Best Intermediate In Show
Alaskan Malamute Club of NSW [CH] (Judge was Mr. A. Burt (NSW))
22-Sep-07 Junior in Group
Hunter Valley Kennel Club [CH] (Judge was Ms P. Campbell (W.A))
22-Sep-07 Best of Breed & Junior In Show
Hunter Valley Non Sporting & Utility [CH] (Judge was Mr J. Sheppard)
21-Sep-07 Junior in Group
Hunter Valley Kennel Club [CH] (Judge was Mrs. C. Butler (NSW))